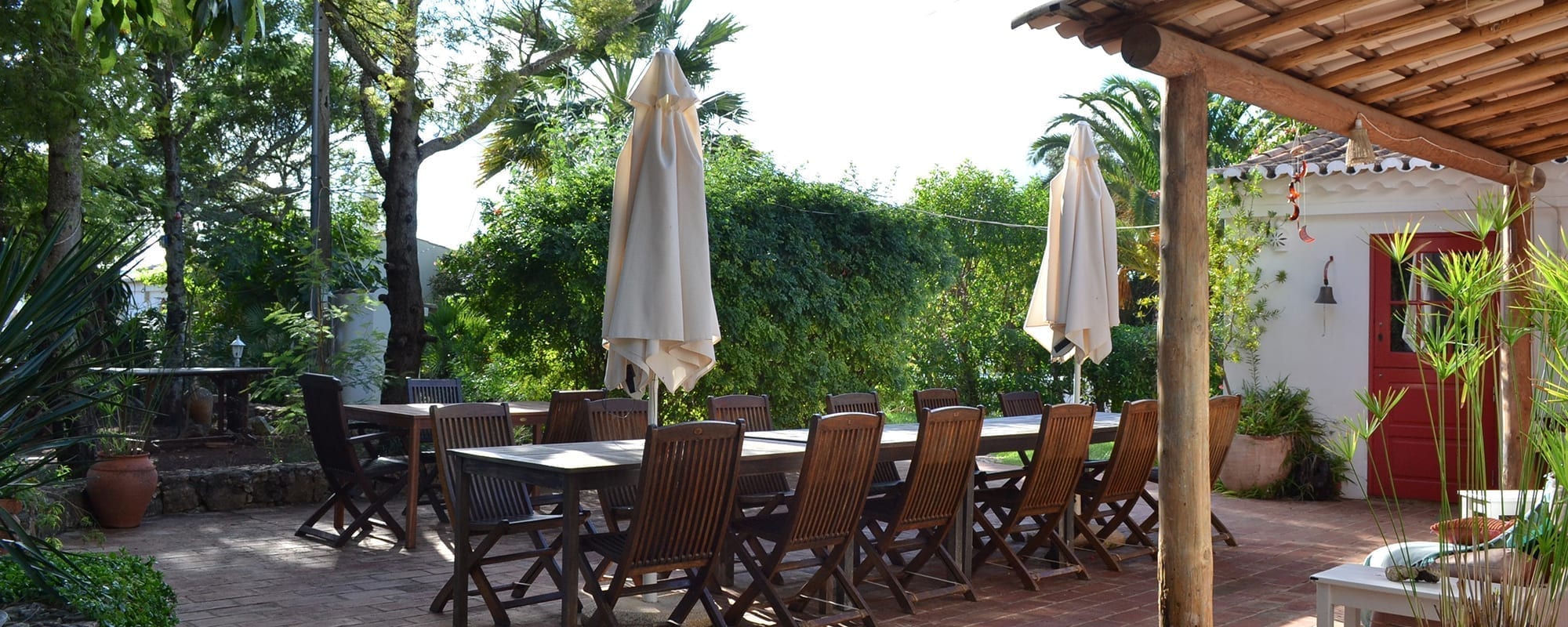 Monte Rosa
Welcome to Monte Rosa, a rural guest house in the Algarve, where peace, space, nature, inspiration and sustainability are evident.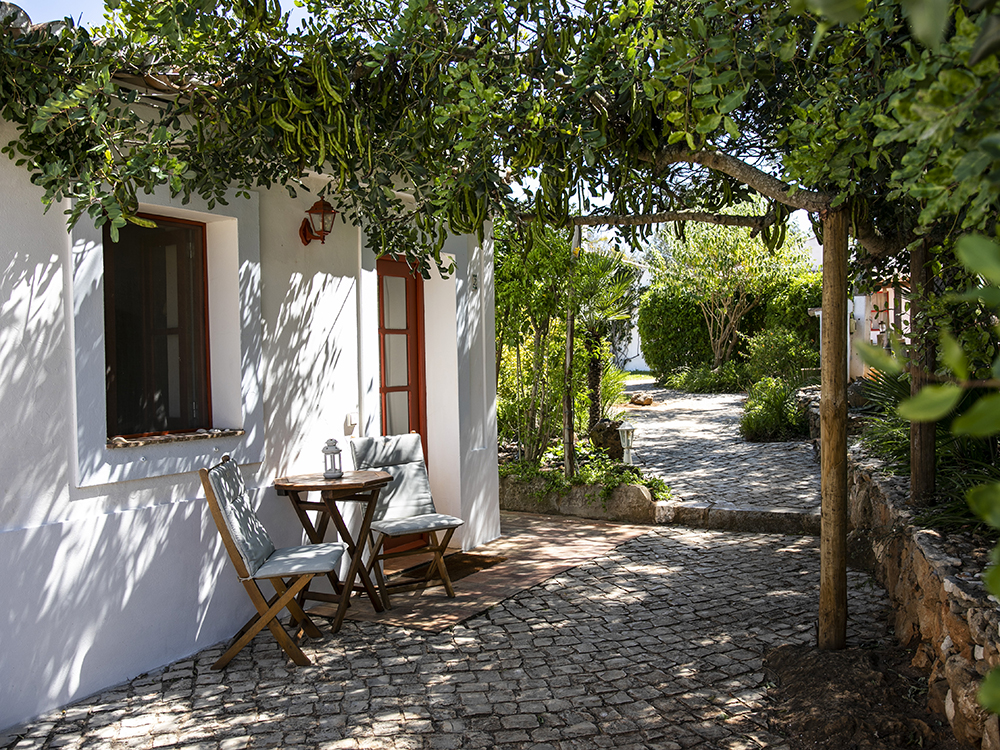 The complex covers 4 hectares of sloping terrain with many old almond, olive and fig trees. In rustic style, a number of old farmhouses have been renovated, offering attractive, well-kept accommodations.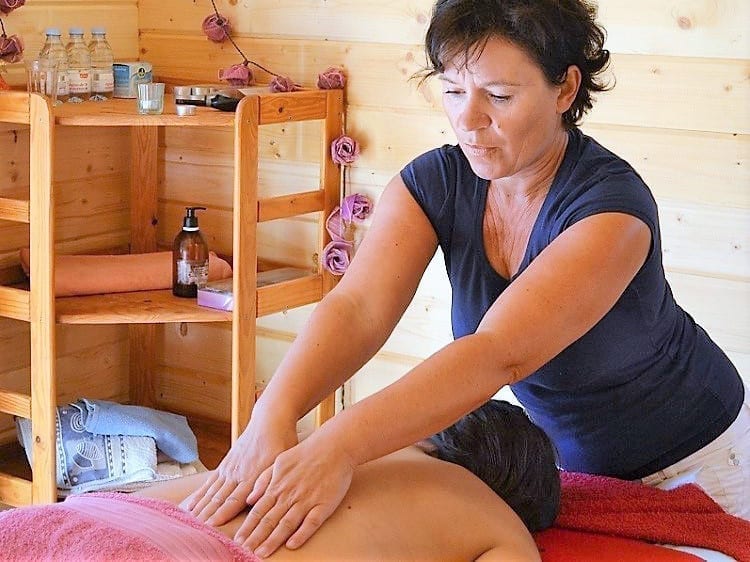 Sometimes it is wonderful – and very much needed – to take a step back from everyday life to focus completely on your inner well-being. At Monte Rosa we offer various package deals all year round.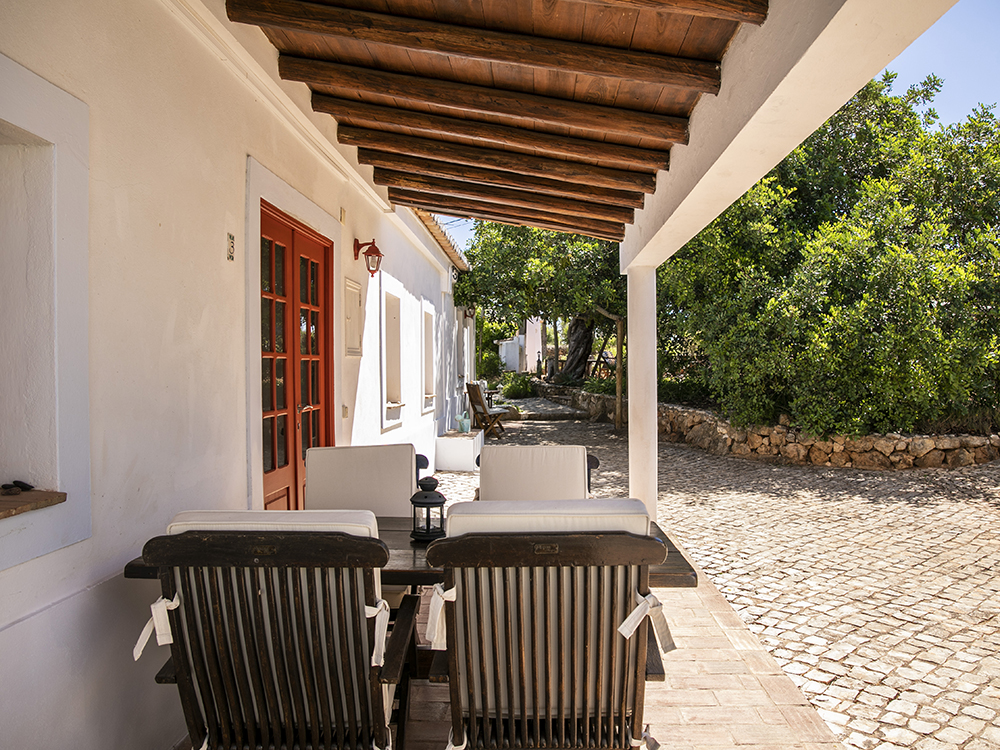 Starting 16th of November 2023, Monte Rosa aims to establish a sustainable "co-housing" project with some shared activities and common use of spaces and facilities. We intend to create a caring environment,  also with respect for each other's privacy. You can express your interest in participating in this 3-month pilot "co-housing" project by writing us an e-mail, describing your motivation.
Lovely spot for remote working and writing Very nice spot, I had my own appartment with an outdoor area. I loved the gardens, the yoga studio, a wonderful massage, and the food was excellent. The chef was very nice and accommodated my dietary requirements.i didn't have a car but I worked from here for a week, WiFi is ok, and I enjoyed walking. One thing I would improve is a better induction when you arrive to explain where everything is.
Close to the beaches and the Zoo, in a quiet area Well located, in a calm rural area, very close to the Lagos Zoo. You can choose if you want to have breakfast (for an additional fee). During summer, they prepare dinner a few days a week. You'll need to book it upfront.
Beautiful place in nature with good vibes! We had a beautiful stay at Monte Rosa!the place is very special, within nature and so relaxing. The people that work and stay there are so kind. our 4 year old could help in the garden by planting seeds, our dog was so welcome, we really felt at home. You could be staying here really private and also easy to interact with other guests at the pool or at breakfast. We will def come back 🙂 the little house where we stayed in was basic and perfect for us. Especially the garden with your own space was so nice in summer.
Een kleine oase in de Algarve In juni zijn we met de camper op pad geweest en in de buurt van Lagos, Portugal, neergestreken bij Monta Rosa. Een kleine B&B met een eigen zwembadje maar waar ook een aantal camperplaatsen zijn. Wij hadden 3 dagen gereserveerd (via SVR) en zijn door het bijzonder vriendelijke personeel ontvangen. We waren op dat moment de enige campergasten en mochten zelf een plekje uitzoeken. Omdat onze camper met 7,20 m toch wel groot te noemen was, had ik bij het op- en afrijden wel wat extra aanwijzingen nodig maar verder probleemloos gestaan. Weer eens heel iets anders dan de gebruikelijke camping en camperplaatsen. Dankjewel voor jullie goede zorgen en vriendelijke ontvangst. Als we in de buurt zijn komen we zeker terug.
This is a unique place and needs to be experienced to appreciate it. I spent a week at Monte Rosa and it wasn't enough as this was one of the most relaxing holidays I've had in a long time. The staff and volunteers were really kind and friendly but not overly so. You could completely be yourself and engage with nature as well as other guests who were staying. I had a lot of laughs especially round the pool on a hot 🥵 day. I'm already looking forward to my next visit. Thank you ❤️ Anita
A gem in the Algarve Fabulous in every way! Calm and quiet, amazing food, lovely pool, lovely staff. Loved the outdoor kitchen and hammocks. A gem in the Algarve. My favourite beach by a mile is Praia do Zavial - unspoilt and beautiful. Intermarche in Budens has everything you need including cheap petrol!
Adventure10060956608
19/06/2023
Parel in de Algarve Dit is werkelijk waar een paradijsje op aarde. Zo'n fijne plek, vriendelijk en behulpzaam personeel, ruime en zeer schone verblijven, mooi tuin om doorheen te wandelen, heerlijk zout water zwembad en vers eten uit eigen moestuin! Een absolute must voor rustzoekers, wandelaars, fietsers en levensgenieters!
THE place to relax Surrounded by nature, Monte Rosa is a wonderful place to relax. It is situated close to Lagos Zoo and with easy access to main beaches. The staff is very friendly and you can even book breakfast and dinner (during high season), if you like. I've been travelling for over 40 countries so far, and I can surely recommend Monte Rosa for your peaceful stay.
Eva Restaurante e Bar
04/07/2020
Sítio perfeito para relaxar! Estávamos a buscar algum sítio para fugir do caos e stress dos dias actuais, e ouvir nada além dos pássaros e folhas ao vento. Pois demos muita sorte de encontrar o Monte Rosa. Escolhemos uma cabana com cozinha e casa de banho e ficamos dias a aproveitar a piscina, o silêncio, os jardins e o clima do Algarve. As praias paradisíacas de Lagos ficam a apenas 15 minutos de carro. Porém, em um dia alugamos bikes directamente na receção e fizemos um lindo passeio. O staff é adorável! Penso que poucas vezes fomos recebidos com tanta atenção e vontade de ver um sorriso. Definitivamente uma estadia a se repetir
Beautiful!! Spent 5 days at Monte Rosa this November and I really loved it! Such a calming place, beautiful and cosy houses (mine with a fireplace!) all in the middle of nature, many different trees around, hammocks everywhere to relax, Free to choose to join breakfast, which was such a healthy and tasty start of the day. All the staff I met was just incredible friendly & helpful. Great location as it is very near to Lagos, but still very into nature. Can't wait to come back in the summer months!