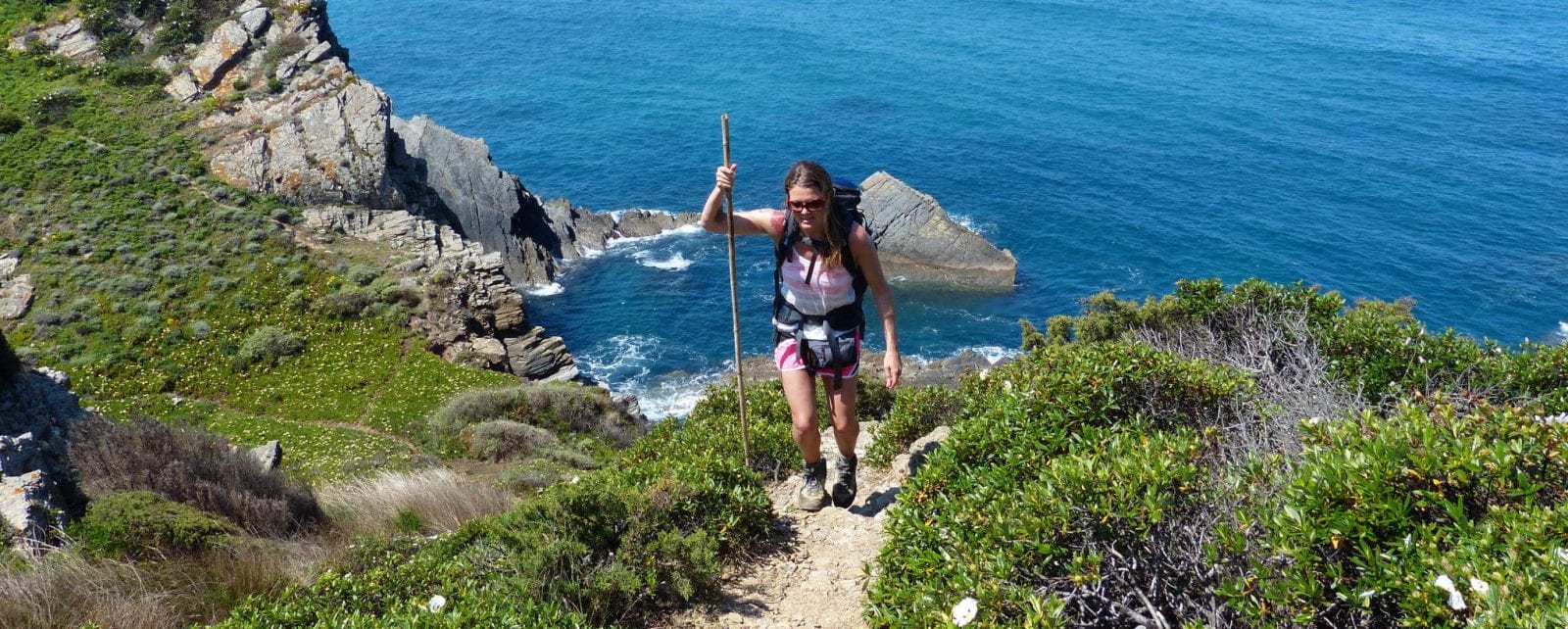 The Algarve is an amazing hiking area, with a continuously changing landscape. It's not surprising that hikers get attached to this region and often return to Portugal. But it's not only the great variety of routes that makes the south-west of the Algarve an ideal hiking destination. Of course, it's also the great weather conditions! The Algarve has about 3000 hours of sunshine per year, spread over 300 days. Best times to explore the region on foot are spring and autumn, as well as the mild winter. February, for example, on average only has 5 days of rain and the temperature can easily reach about 20 degrees during the day.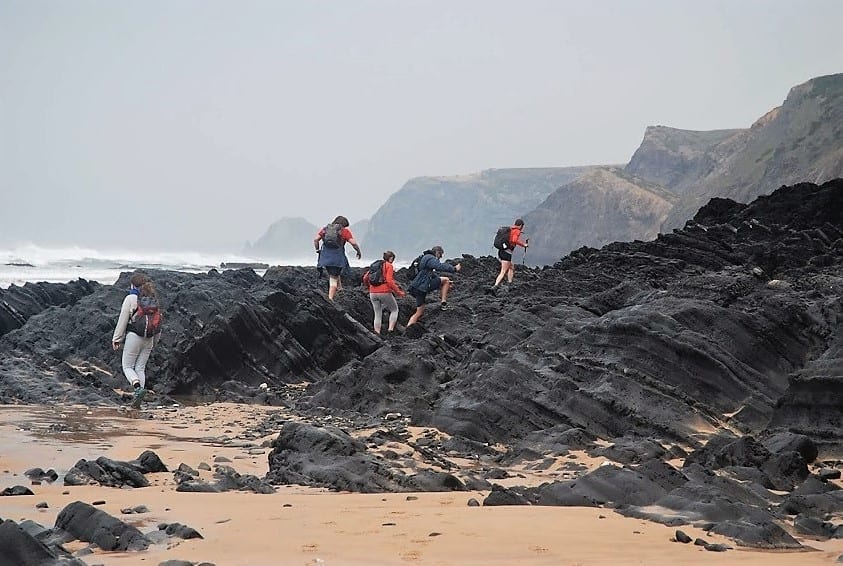 Hiking Routes
Beautiful dunes, fascinating cliffs and stunning deserted beaches. Endless views over the spectacular Costa Vicentina. Picture-perfect fishing villages with traditional harbours. But also meandering paths along characteristic cork oaks and olive trees in the interior. Monte Rosa has a about 30 route descriptions available of hikes in the immediate vicinity. Most of them are circular routes, easy to reach when you have your own transportation. But there are also some interesting routes that start and end at Monte Rosa.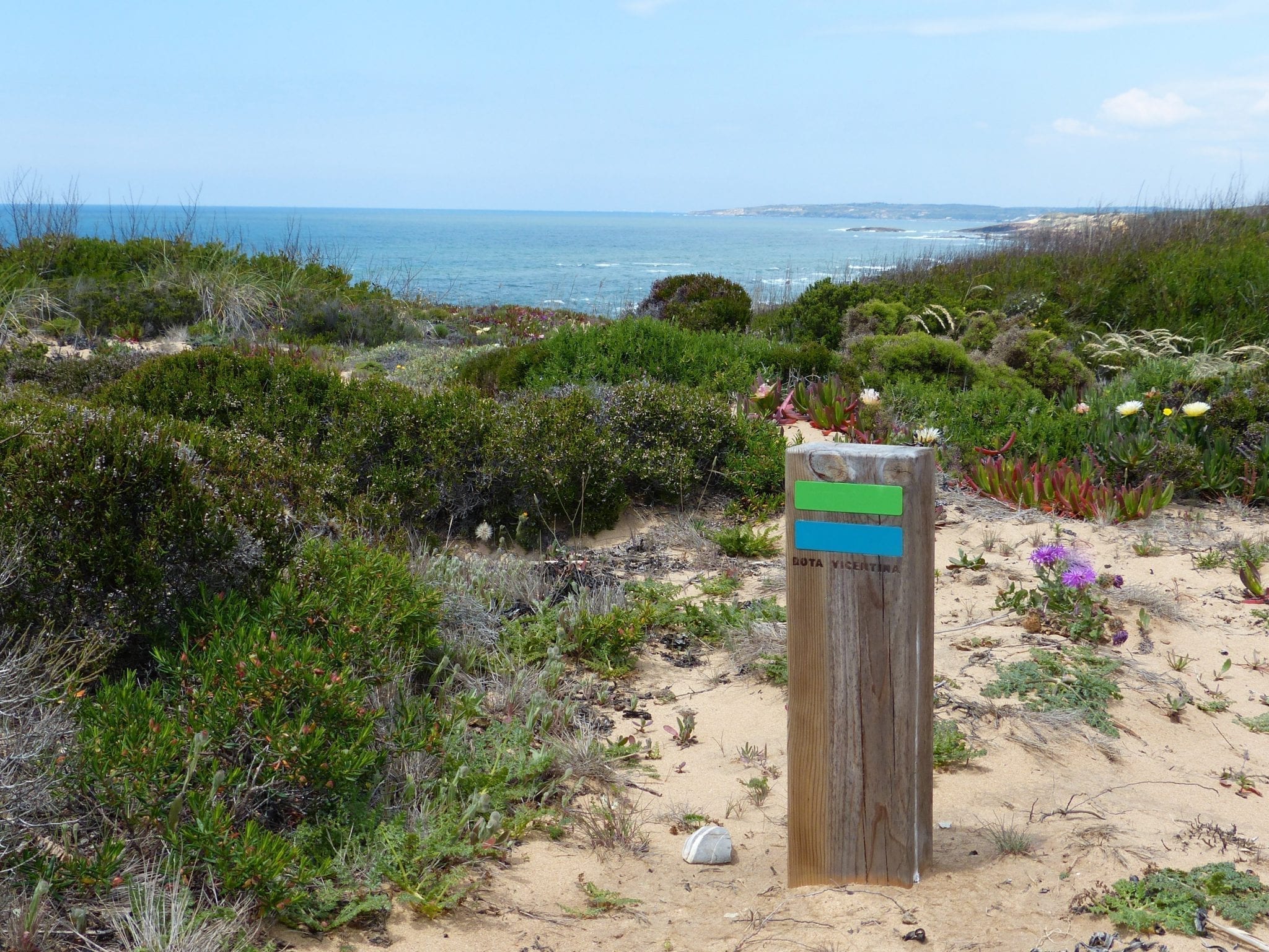 Rota Vicentina and Via Algarviana
Monte Rose is the perfect starting point to explore the south-western Algarve on foot. The Via Algarviana, the famous walking route of 300 kilometers across the Algarve, passes Monte Rosa. And the perfectly marked Rota Vicentina, a network of more than 450 kilometers of hiking trails in the south-west of Portugal, offers hikers many possibilities. In particular, the circular routes along the west coast are spectacular. And, great news, in 2019 the routes of Rota Vicentina extended with 4 new stages, from Sagres all the way to Lagos.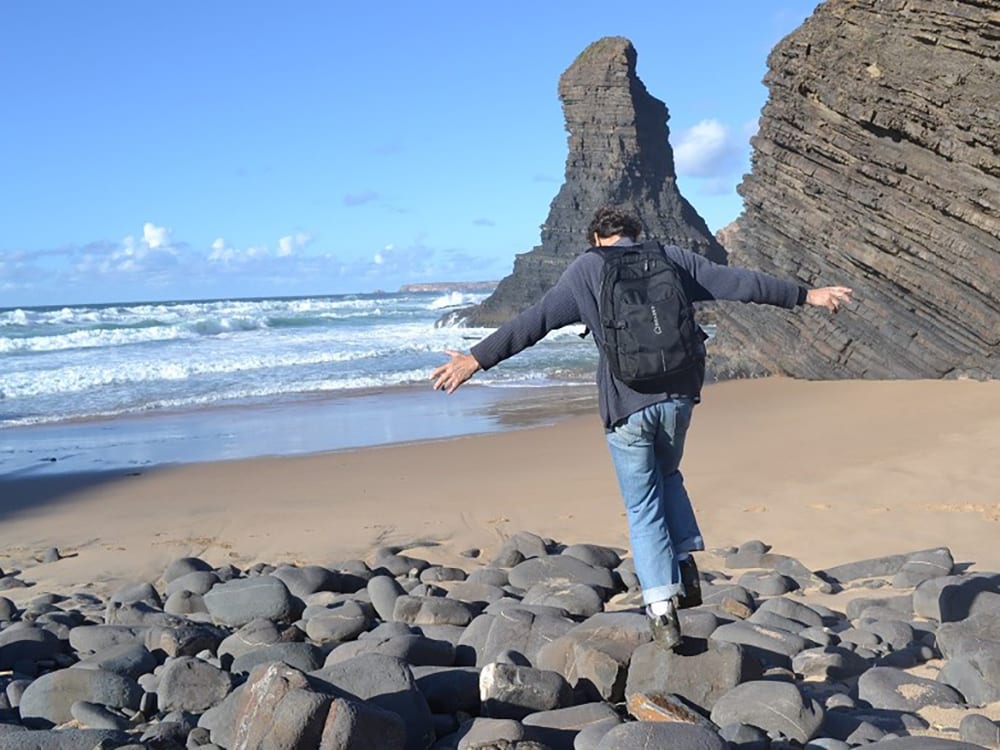 Hiking Packages
Are you planning to come to Monte Rosa for a week of hiking? You might be interested in one of our hiking packages. We offer a varied program, with circular routes along the south and west soast as well as inland. You can choose your own hiking routes, of course we are happy to assist and advise you! You will also enjoy our delicious breakfasts and dinners and we arrange a rental car for you. You can choose to combine your stay at Monte Rosa with a week in the Alentejo. Read all about our different hiking packages »