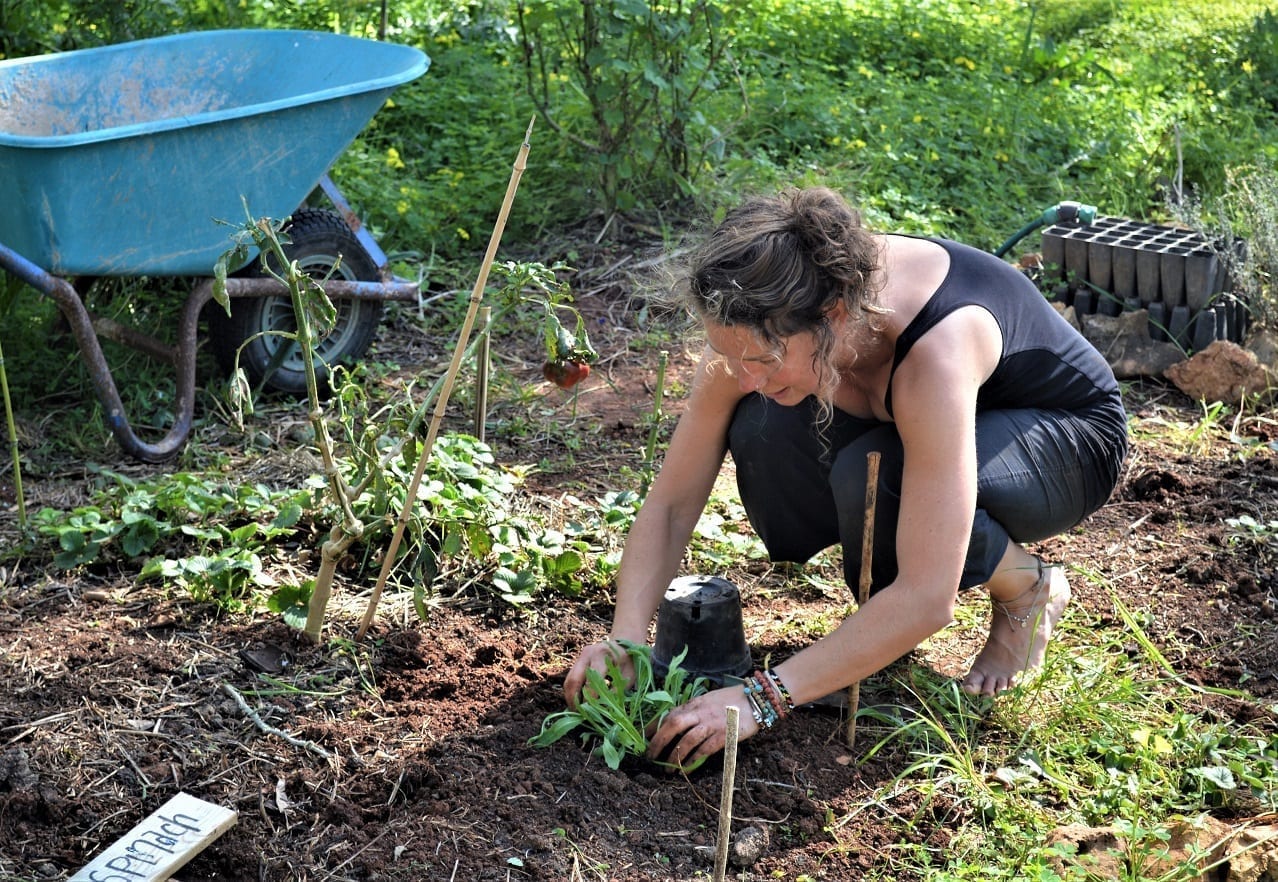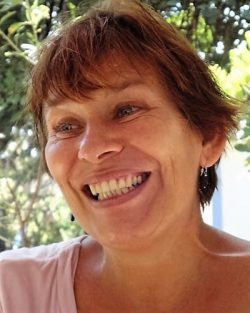 Sandra
(1954) is the founder of Monte Rosa. In 1984 she moved to Portugal to start a health food restaurant and juice bar in Lagos. In 1993 she started her 'Monte Rosa project'. Old farmhouses were rebuilt into comfortable and tastefully decorated guest accommodations. For many years Sandra was the hostess and cook. Now Sandra is retired and she delegated most of the responsibilities to her team. She still helps in the vegetable garden, is involved in renovation ideas and she continues to guard the Monte Rosa vision. Inspired by the Findhorn Community (Scotland) she intends to create an atmosphere of  'work is love in action'. Sandra is also regularly in the Netherlands, where she follows a course in Emotionally Focused Therapy (EFT). In July 2023 she will celebrate the 30th anniversary of Monte Rosa.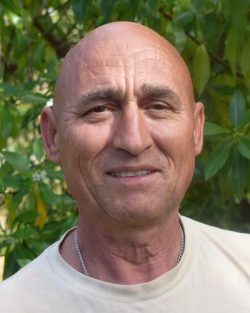 Ivan
(1965) was born in Moldova, but has lived in Portugal for almost 20 years and speaks the language well. As a gardener he takes great care of the land of Monte Rosa. With great attention to detail he takes care of the plants and trees and helps to keep the perma garden in order. But he is also a real 'handyman' and, where possible, also does the maintenance jobs on the property. In addition, he is, on request, the grill man at BBQ evenings. In short, Ivan is a 'multitasker' and a very helpful, calm and sympathetic colleague.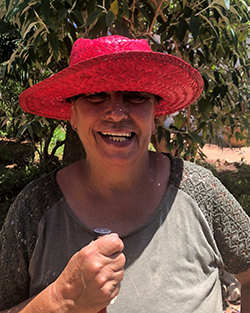 Noémia
(1959) is Portuguese, born in Angola. She has worked at Monte Rosa for over 20 years (with a few breaks) and is responsible for cleaning the rooms and making the beds with crisp sheets. She is also helpful in the kitchen and sometimes prepares typical Portuguese recipes such as 'Caldo Verde' or 'Frango na Pucara', a chicken dish with wine and Brandy. She loves the countryside and therefore likes to be at Monte Rosa. Now that Noémia is approaching her retirement she works only half days. During that time, she gets a lot done as the volunteers like to help her hang or fold laundry.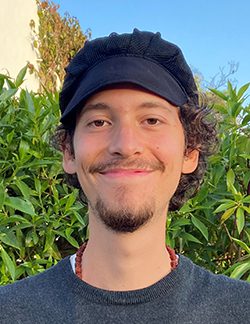 Vini
(1997) Originally from the southeast of Brazil, Vini will spend his second year at Monte Rosa as the chef in our kitchen. With love he prepares delicious and healthy meals based on different food-cultures. Therefore, he uses as much as possible the vegetables and herbs from our own garden. Vini loves to get up early so after cleaning the pool you'll find him in the kitchen to prepare the breakfasts. In his spare time he likes to do yoga and meditation and he brings his good energy to our garden. He is digitally well -skilled and also helps Monte Rosa with things like website renovation.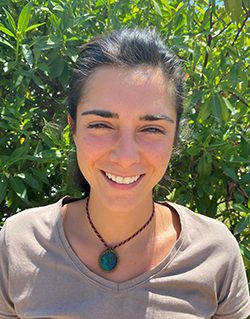 Laura
(1994) Originally from Spain, is a real joy to have around. She was trained as a primary school teacher and is absolutely wonderful with kids. You can 'hire' her for baby sitting. Laura loves working in our bio garden, so we can eat food that was grown with love. Together with Noémia, she also takes care of the rooms. In her spare time Laura likes to go hiking. Her positive attititude is very inspiring.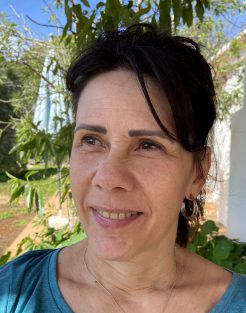 Nathalie
(1967), of Swiss-Indonesian origin, worked in the Netherlands as a doctor's assistant. At the beginning of 2022, she came to Portugal at the invitation of her mother, who is an acquaintance of Sandra. A chance meeting at the supermarket led to a job interview in March 2023. Since then, Nathalie is head of housekeeping and often does the shopping. She is a hard working lady and a pleasant person to be around. It gives a safe feeling to have someone on site with first aid training.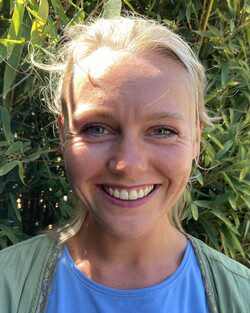 Afke
(1990) is originally from Holland, where she graduated in Dance and Communication. Besides performing as a professional dancer, she had many jobs in catering and tourism. Now she assists the staff members in several ways so they be able to give the Monte Rosa guests a tranquil and peaceful experience. She also helps with preparing the breakfast, gardening and irrigation.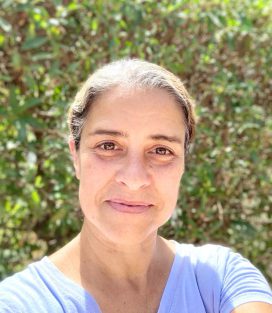 Helga
(1977)  is of Portuguese heritage and grew up in South Africa. She came to Portugal in the spring of 2023. Since Sandra quickly felt that she is reliable and has a smooth and diplomatic communication style, she was soon asked to take a managerial position. No regrets! Helga is always looking for the best ways to streamline processes and serve our guests. Helga comes with many years of management and hospitality experience. The team is happy with her and her ability to solve problems and conflicts decisively. She is a focused and cheerful person with the drive to keep Monte Rosa 'gold', as she puts it.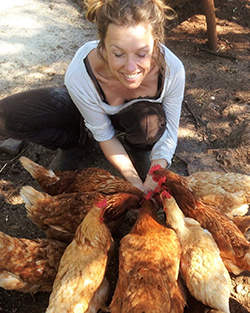 Volunteers
We regularly welcome volunteers at Monte Rosa who are preferably versatile and able to stay for at least one month. They, for example, help in our perma garden, irrigate the land, help prepare dinners, set the table, do the dishes, clean the pool. And sometimes volunteers perform easy maintanance jobs or help our cleaning staff. If you are interested in working with us on a voluntary basis, please send an email with your CV, a picture of you, the period you are available and a brief description of yourself as well as your motivation to: