In the vicinity of Monte Rosa there are some beautiful cycling routes, both on paved roads as well as on unpaved trails more inland. For the somewhat trained cyclist these are beautiful tours. On average, the hills are about 300 to 400 meters high and generally short, so good for 'climbing'. On the paved roads, which are maintained fairly well, you can use a trekking or a mountain bike. Riding the unpaved trails is obviously not possible without a mountain bike.
Rent a Bike at Monte Rosa
Bicycles can be rented at Monte Rosa. We have both mountain bikes and trekking bikes available (from €12.50 per day), allowing you to make some beautiful tours in the area.For cyclists without much experience, Monte Rosa provides a number of easy routes. We are happy to advice and assist you! Many hiking routes in the are are perfectly suitable for mountain bike rides. The Via Algarviana (GR13), for example, which crosses the entire Algarve from east to west, is a great biking trail.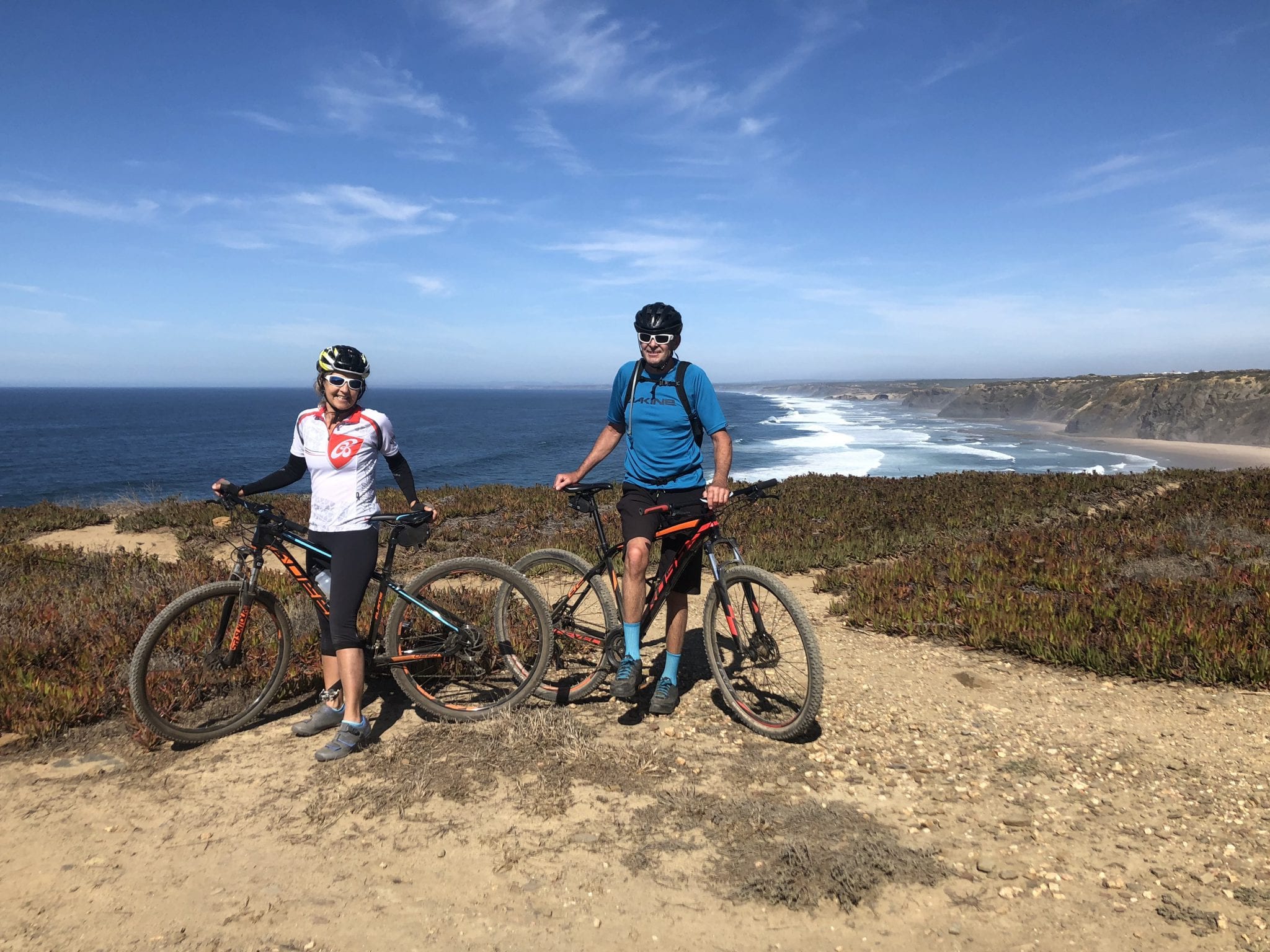 Cycling in Portugal
In Portugal, more and more enjoy cycling! For road cyclist the secondary roads are the best choice, the main roads are often very busy and the 'bike lanes' can be quite narrow. Roads are mostly sloping, often bordered by wine fields, forests or farm land. Signposting is good and you will come across small and sleepy, traditional villages. Mountain bikers can enjoy the many routes in the vicinity of Monte Rosa, for example in the Mata Nacional – the natural parc behind Barão de São João.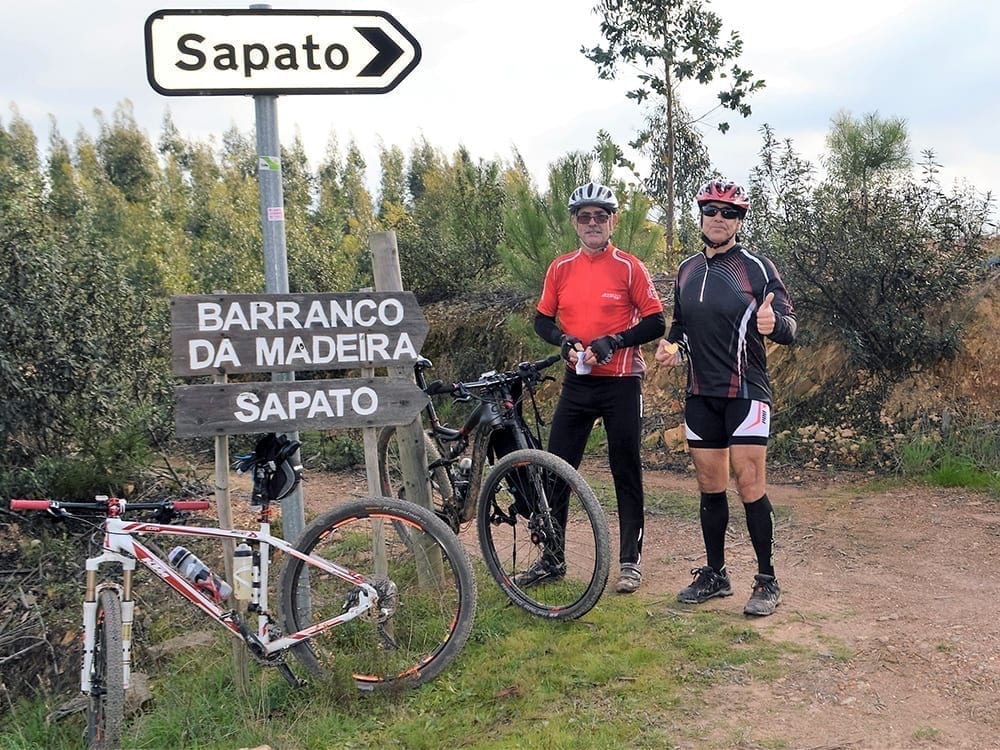 Monte Rosa Cycling Package
Are you planning to come to Monte Rosa for a week of cycling? Then you might be interested in our cycling packages. We offer a varied programme, with cycling tours (30 to 60 km) along the coast and inland. You'll cycle through the villages of Praia da Luz, Burgau, Pincho and the historical town of Lagos. Making a trip to the reservoir 'Barragem da Bravure' is definitely worthwhile. You will also enjoy delicious breakfasts and dinner. Also possible by E-Bike! More information on our Cycling Packages »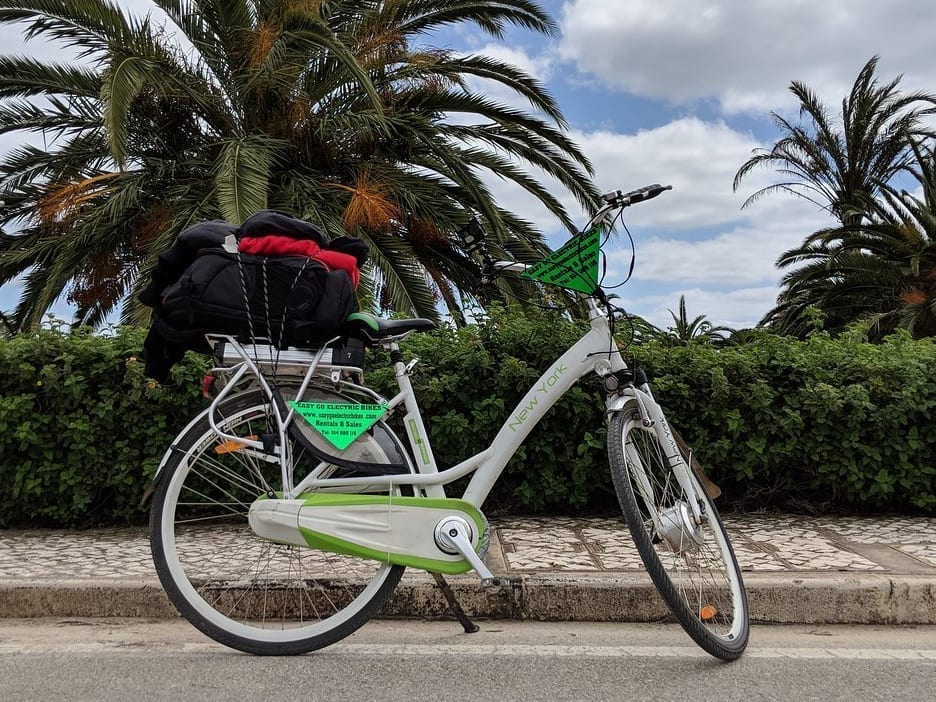 Discover the Algarve by E-Bike
Would you like to explore the Algarve by bike, but does the hilly landscape scare you off? Then riding an E-bike might be a relaxing alternative to the regular bike for you. Monte Rosa works with a local company that rents out good quality E-bikes. With a full battery you cycle about 60 kilometers. And when using the included charger, you can easily recharge the E-bike during a lunch break.
Price from €22 per day. More information: Coast Supply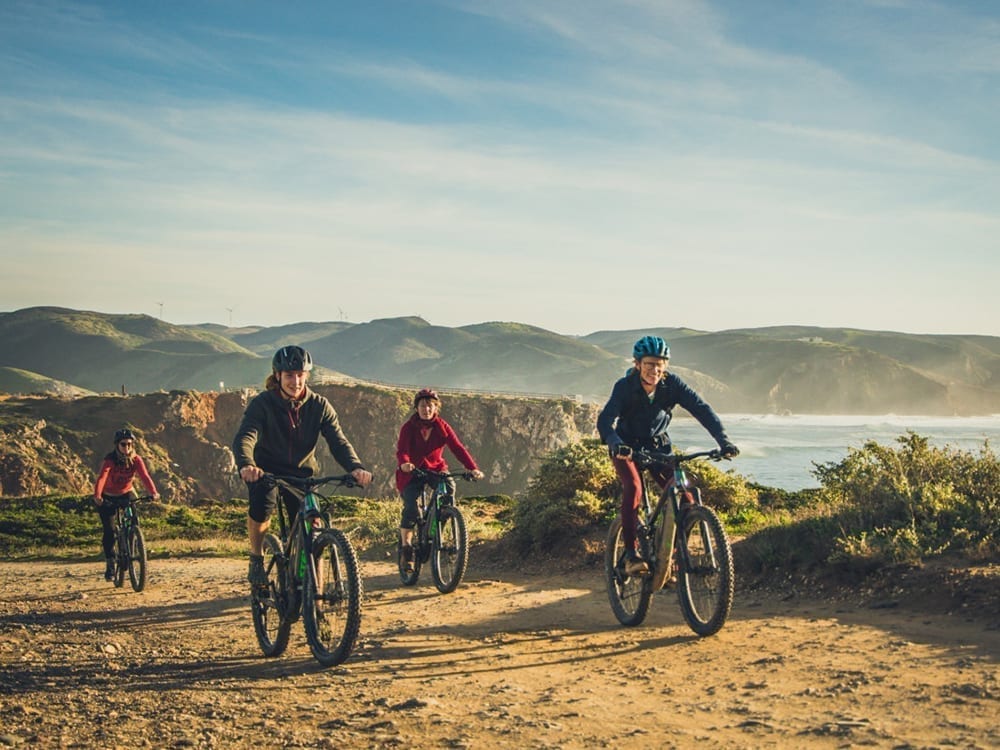 E-Mountain Bike Tours
A brand new tour along the Costa Vicentina. Andreas, founder of The Nature Movement, invites you for a special day riding an E-mountain bike. You explore the unspoilt trails along the west coast of the Algarve while enjoying the beautiful surroundings. Several tours are offered, including a 'Wildlife Trail', a 'Cultural Expedition Trail' and a 'Mindfulness & Meditative Tour'. The company offers E-mountain bikes of very high quality, and tours for cyclists of all levels.
Price from €55. More information: The Nature Movement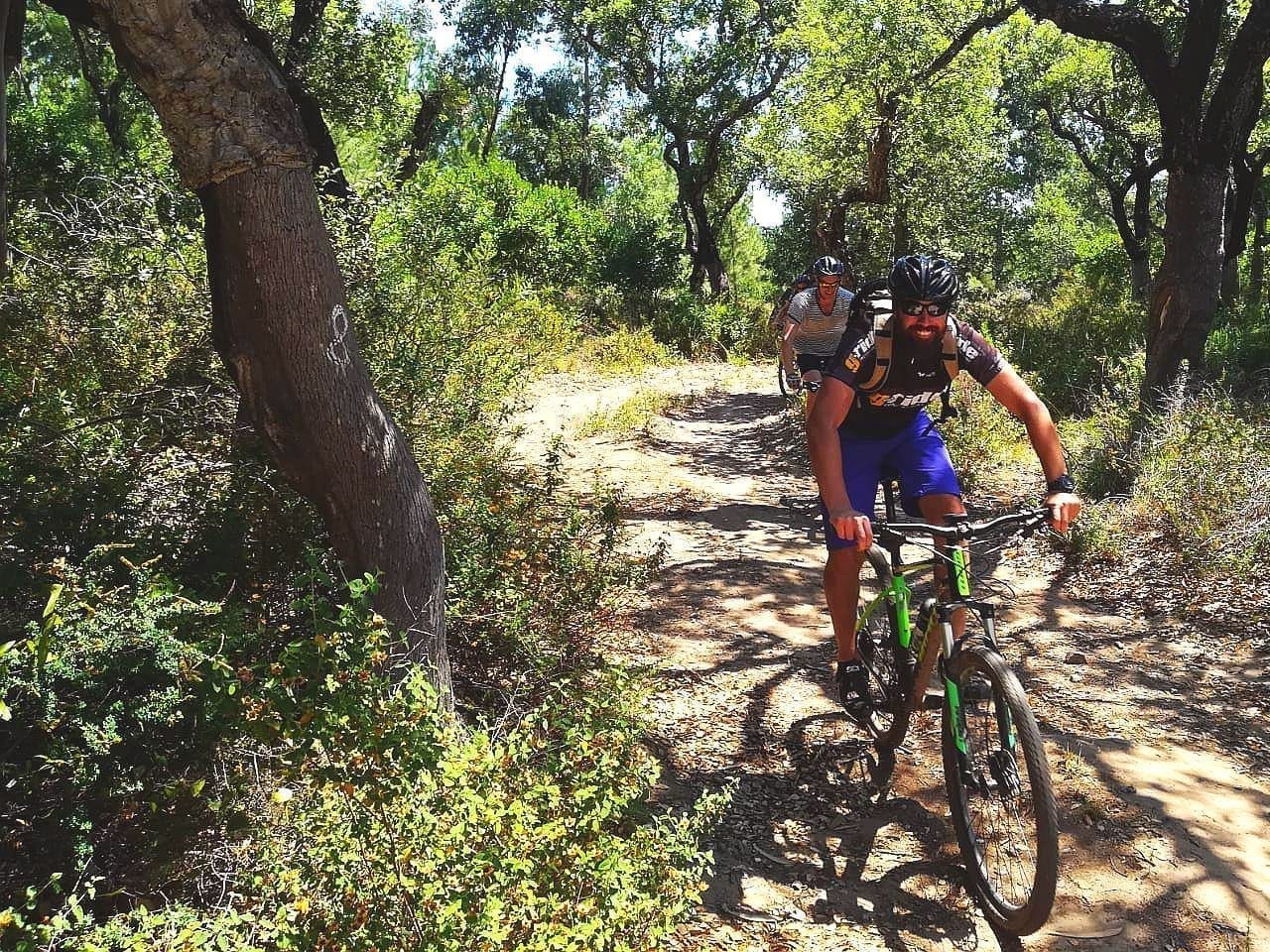 Downhill by Mountain Bike
Are you looking for adventure? Book a Downhill Cycling Trip. You descend on a stable mountain bike from the Monchique mountains, all the way down to the coast. During the trip you will enjoy the beautiful landscape, while cycling on quiet roads. All bikes are equipped with safe hydraulic brakes and a comfortable gel saddles. During the breaks, water and snacks are provided. The Downhill Cycle Trip can also be combined with a Kayaking Trip.
Price from €55. More information: Outdoor Tours