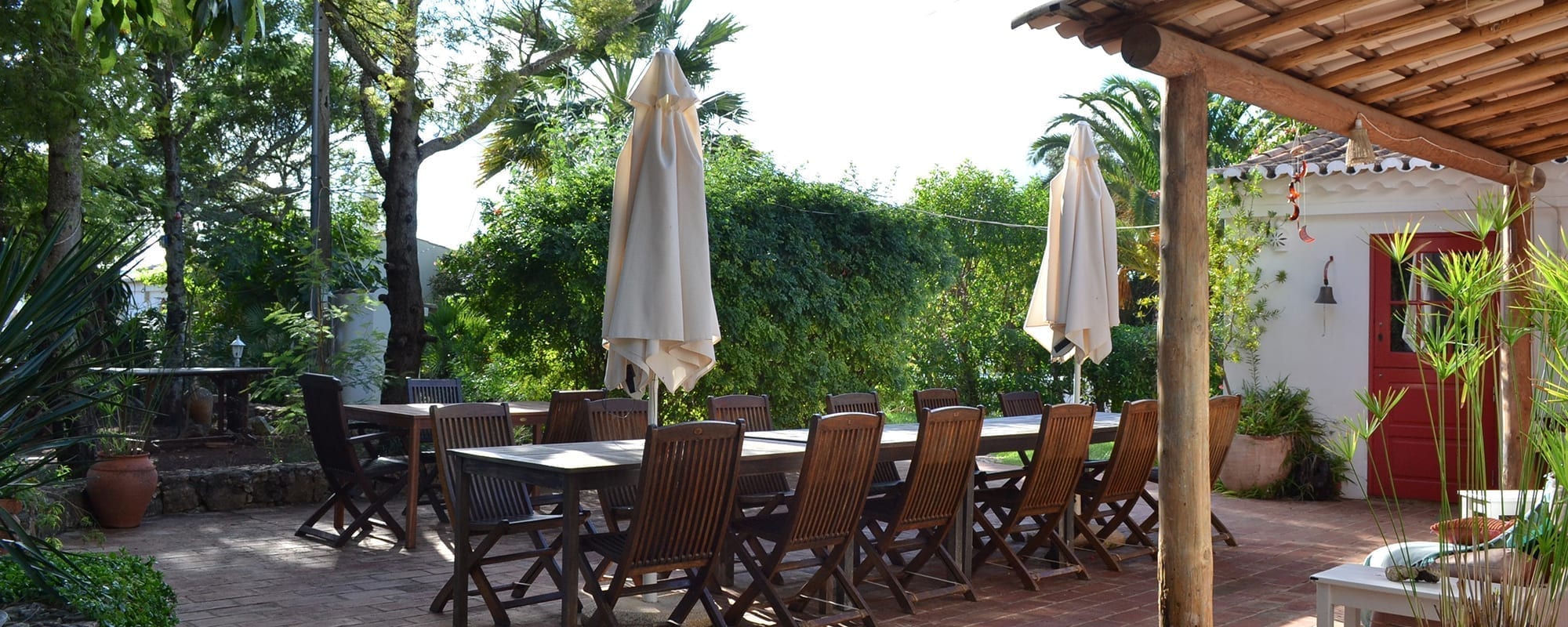 Monte Rosa
Um turismo rural no Algarve, onde a paz, a natureza, a inspiração e a sustentabilidade são evidentes.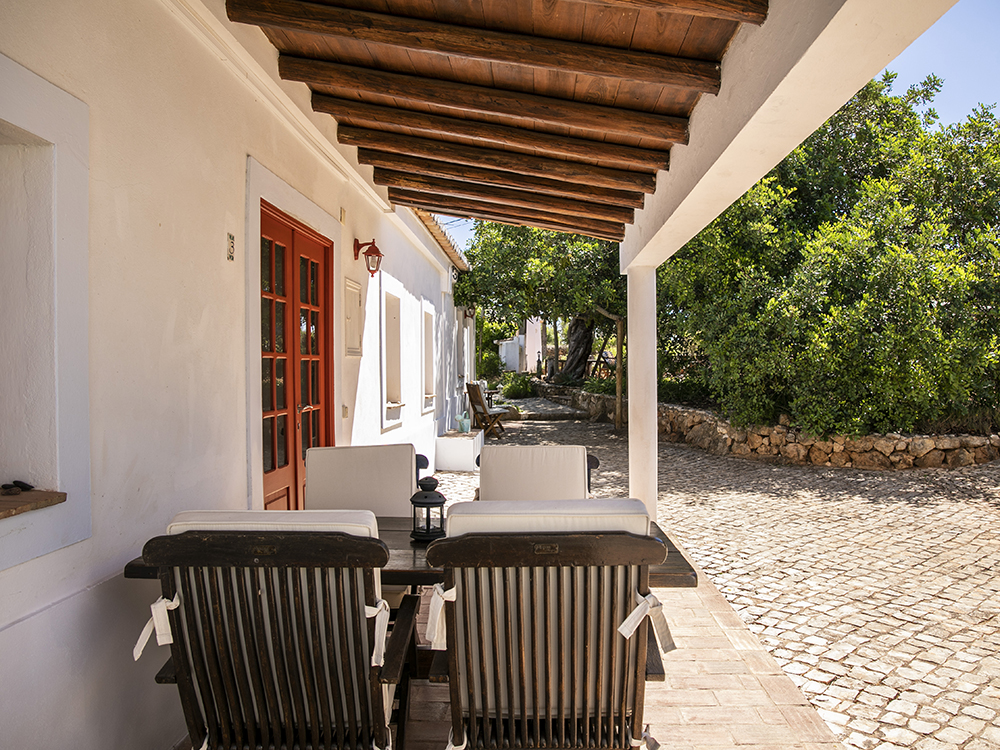 Gostaria de passar um período mais longo no Monte Rosa? De 1 de Dezembro '22 a 4 de Março '23, oferecemos-lhe um desconto de 30% nas tarifas de Inverno quando passar um mínimo de 6 semanas num dos nossos quartos ou casas.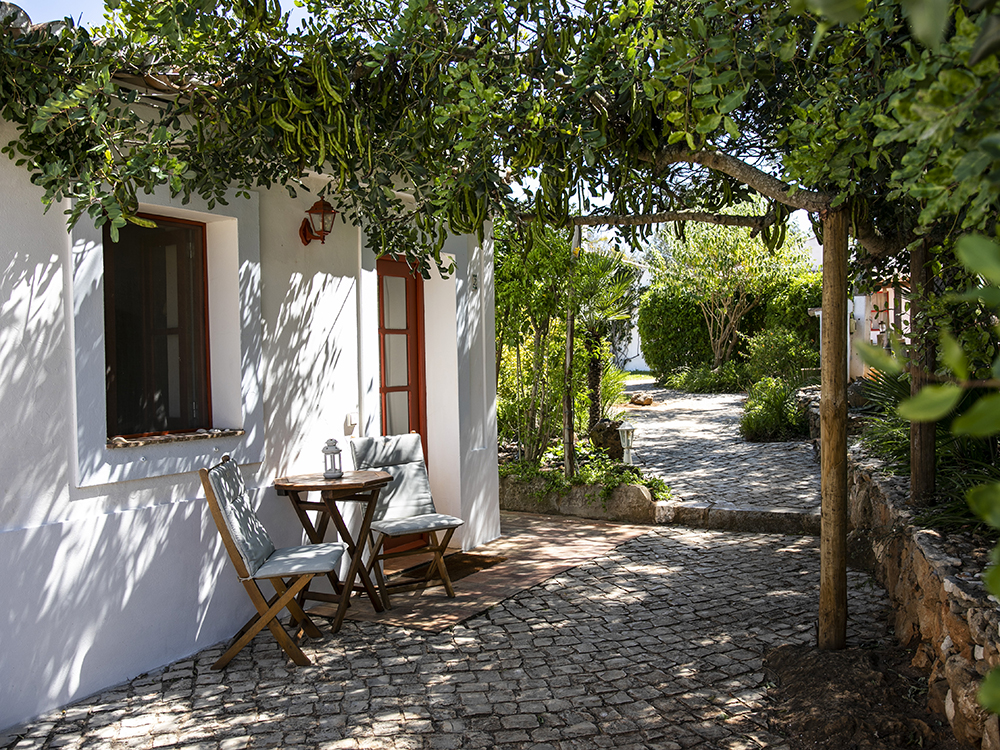 O complexo abrange 4 hectares de terrenos inclinados com muitas amendoeiras antigas, oliveiras e figueiras. Uma série de fazendas antigas foram renovadas num estilo rústico, oferecendo acomodações atraentes.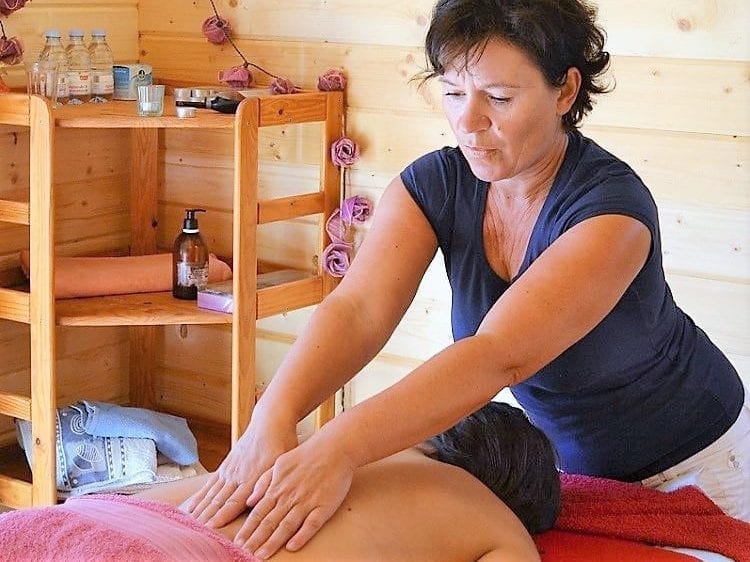 Por vezes é maravilhoso – e necessário – poder retirar-se completamente das preocupações diárias para prestar cuidados e atenção ao seu bem-estar interior. Veja todos os nossos pacotes aqui.

THE place to relax Surrounded by nature, Monte Rosa is a wonderful place to relax. It is situated close to Lagos Zoo and with easy access to main beaches.The staff is very friendly and you can even book breakfast and dinner (during high season), if you like.I've been travelling for over 40 countries so far, and I can surely recommend Monte Rosa for your peaceful stay.
Eva Restaurante e Bar
04/07/2020
Sítio perfeito para relaxar! Estávamos a buscar algum sítio para fugir do caos e stress dos dias actuais, e ouvir nada além dos pássaros e folhas ao vento.Pois demos muita sorte de encontrar o Monte Rosa.Escolhemos uma cabana com cozinha e casa de banho e ficamos dias a aproveitar a piscina, o silêncio, os jardins e o clima do Algarve.As praias paradisíacas de Lagos ficam a apenas 15 minutos de carro. Porém, em um dia alugamos bikes directamente na receção e fizemos um lindo passeio.O staff é adorável! Penso que poucas vezes fomos recebidos com tanta atenção e vontade de ver um sorriso.Definitivamente uma estadia a se repetir
Beautiful!! Spent 5 days at Monte Rosa this November and I really loved it! Such a calming place, beautiful and cosy houses (mine with a fireplace!) all in the middle of nature, many different trees around, hammocks everywhere to relax, Free to choose to join breakfast, which was such a healthy and tasty start of the day. All the staff I met was just incredible friendly & helpful. Great location as it is very near to Lagos, but still very into nature. Can't wait to come back in the summer months!
Paradise in Portugal The Monte Rosa is beautifully situated near Lagos Zoo and can be reached from Faro airport in about an hour by car. So far, for us it is the best holiday accomodation we found in Portugal. We stayed there for a week in a cosy summer cottage with a comfortable bed, a nice bathroom and a little kitchen. The houses are imbedded in a wonderful natural garden, offering lots of nice areas for reading, relaxing, cooking and swimming. For meditation, yoga and other relaxation techniques serves the so called round house, which is situated on top of a little hill and offers a great view over the surrounding landscape. Every morning we enjoyed a delicious breakfast on the terrace and also had some great dinners there. Sandra and Theo, are very helpful, hospitable and friendly hosts who gave us a lot of good tips. We were even able to rent mountain-bikes from them. We had a great time at Monte Rosa and will be back soon.
Place where you can experience peace I just left Monte Rosa, a place that felt like home to in only 3 days.The rooms are well placed in a fashion that you get your own privacy and peace of mind whilst enjoy the splendid nature surrounding you. The place is raw and real, their staff is super friendly and my room was equiped with all I needed to have a complete home like experience.Perfect for resting your mind, enjoy praceful time and super hygiene with great staff and food options (plus self-service bar).Many thanks for the manager Marieke for being awesome and respecting my silence retreat, also serving me to the best level 💜
Marta Portocarrero
06/03/2019
Stunning place with lovely staff and fun activities I stayed at Monte Rosa for a week and had a great time! The place is absolutely stunning, surrounded by nature, but with enough leisure areas. The staff was also very friendly - I particularly enjoyed the effort they put into booking activities that would suit my interests and schedules (yoga, hiking trips, bicycle trips). Food was delicious - you can't miss the breakfast! My room was really cozy and nicely decorated. We went on some hikes around, explored the nearby village and we also enjoyed some lazy pool days. Couldn't recommend Monte Rosa highly enough!
Een oase van rust... In juni hebben we van een paar heerlijke dagen genoten op het rustieke en rustige Monte Rosa. Met de wat exotische geluiden die af en toe in de avond en nacht vanuit de verte (een dierentuin) voorbij komen, is het een hele fijne plek om de stress van het dagelijks leven echt goed los te laten. Het is een mooie uitvalsbasis om de omgeving te ontdekken. Monte Rosa biedt mogelijkheden voor een yoga-retreat, een yoga les of een massage. Als je wilt kun je drie keer in de week met de andere gasten een lekkere avondmaaltijd nuttigen, maar niets moet en alles mag. Het personeel is heel erg behulpzaam en super vriendelijk. Of je nou alleen op reis bent, samen of met je gezin; Het is prima toeven bij Monte Rosa.
trainingsweek in verbindende communicatie - all in accommodatie was goed De locatie is mooi, beetje weg van het gewoel en in de natuur. De huisjes zijn aangenaam ingericht. De badkamers zijn functioneel. Het ontbijt is ruim en lekker. Het avondeten verrassend ! Ik heb er lekkere combinaties en nieuwe dingen gegeten die ik in het verleden nog niet gegeten heb.
heerlijk! Helemaal tot rust gekomen na een week Monte Rosa (begin juli). Eenvoudige kamers, sfeervol ingericht. Veel ruimte en privacy en een fantastisch ontbijt 🙂 De plek is een oase van rust in een mooie omgeving. Zo'n 10 minuten vanaf Lagos en een half uurtje van de westkust. Genoten van mooie wandelingen, fijne stranden en dolfijnentocht. Een plek om naar terug te keren!
Urlaub am Lago Maggiore Von Stresa erreicht man über viele kurvenreiche Straßen den Gebirgsort Pecetto, von wo aus man zum Belvedere laufen kann, oder gleich den Sessellift benutzen kann, um dorthin zu gelangen.Man wird, falls es nicht gerade dunstig ist, mit einer wunderbaren Aussicht auf das Monte Rosa Massiv belohnt.Auf halber Höhe kann man im Agriturismo Burchi einkehren und dort auch lokale Produkte kaufen. Im Juli sollte man allerdings früh losgehen, da der Weg wenig Schatten spendende Bäume hat.